Among 50 of the most populous cities in the United States, San Francisco was declared the friendliest city for immigrants, according to a recent report from international money transfer platform TransferWise and the New York Immigration Coalition, beating out Chicago and New York City for the top spot.
California stood out as the only state with seven of its eight cities in the best 20 immigrant-friendly locales. Texas tended toward the bottom of the list, as did Arizona.
The nine criteria used for this ranking were a mix of government policies and availability of resources for immigrants. These were broadly categorized as government support, affordability and education.
Each criterion received a weight according to its importance. The weight acted as a multiplier to the scores received. The higher the weight, the more its importance. Interestingly, sanctuary city status received more weight than cost of living. Education categories, like universal preschool and high school graduation rates, received the least weight in the study.
Betsy Plum, vice president of policy at the NYIC, explained the rationale behind this index.
"[T]he steps cities take directly to support immigrant interests were weighed heaviest. There are many other related issues such as affordable housing and transportation that cities are inevitably able to affect, but those things are also often tied to state and federal laws that may bind a city's hands," Plum said. "We're looking at things a city can do that directly impacts immigrants, especially in the face of a potentially hostile federal government."
When I asked what was not included in this analysis, Plum admitted that health care offerings, cultural events and initiatives undertaken by a city, as well as more educational opportunities, could have been factored in. "However, these were hard to quantify and work into this particular report," she said.
This study is well-intentioned and interesting, but not necessarily useful. Voting patterns across these 50 states could give a correspondingly compelling narrative, as can each city's racial composition.
According to the 2010 census, San Francisco's makeup is 48.5 percent white, 33.3 percent Asian and 15.1 percent Hispanic or Latino. This racial mix is indicative of The City's diversity, and diversity is proof of immigrant receptiveness.
"San Francisco received full marks across the board, except for average cost of living. According to the Council for Community and Economic Research, the total cost of living in San Francisco is 62.6 percent higher than the U.S. average," the report summarized.
It seems to me that the lesser importance assigned to cost of living is nonintuitive, especially when examining friendly neighborhood summaries.
When Rudyard Kipling said, "San Francisco has only one drawback, 'tis hard to leave," he was talking of a time and place that has since become the landing ground for Tesla and Twitter job-seekers. San Francisco's cost of living is exactly the reason why immigrants are leaving and why The City's population rises only marginally year after year.
The Atlantic published a fascinating essay on San Francisco's transitioning population last year. From 2010 to 2014, the article posited that approximately 60,000 people migrated in and 60,000 people migrated out of The City. Those who entered tended to be younger, white or Asian with more degrees to their names. Those who left were older, less educated, African-American or Hispanic. There is a net increase of 7,000 graduates or post-graduates every year into San Francisco and a departure of about 3,000 people without college degrees from The City.
The picture becomes even clearer when we examine where new immigrants prefer to settle.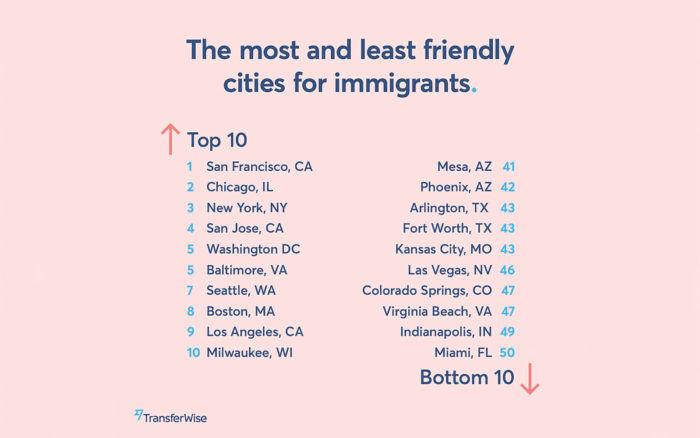 California has welcomed 112,000 refugees in the last 15 years, according to the Sacramento Bee. Out of this, San Diego resettled 31,000 refugees, Los Angeles welcomed 30,000 and Sacramento accommodated 20,000 refugees. San Francisco, on the other hand, was home to only 1,442 refugees during this same time period.
I believe this low resettlement number is largely tied to the affordability index. San Francisco is pricing out new immigrants and pushing out old immigrants.
I recall talking to a translator from Afghanistan at an immigration event a few months ago. He arrived in San Francisco two years ago as a refugee and left The City to find affordable accommodations in Oakland, and then moved again to Sacramento. When I asked him why he'd moved, he mentioned that "even Oakland had become quite unaffordable."
For sure, Mayor Ed Lee is wholly cognizant of San Francisco's affordable housing crisis. In an editorial published on Sept. 28 on Medium, Lee wrote, "Because of our housing crisis, our teachers, nurses, first responders and restaurant employees are forced to live in homes far away from where they work."
Lee also affirmed that, in 2014, the administration set a goal of building 30,000 new and rehabilitated units by 2020, and they're on track, building 5,000 units per year with 35 percent of them being more affordable to middle- and low-income residents.
It's terrific that San Francisco is being validated for its liberal policies and humanitarian leanings, but there is work ahead to make The City a congenial breathing space for those with dreams of fashioning a new and modest life. Let's hope Mayor Lee's plans are cemented, or else we'll be describing Paul Kantner's fabled city as "49 square miles surrounded by gentry."
Jaya Padmanabhan can be reached at jaya.padmanabhan@gmail.com. Twitter: @jayapadmanabhan. In Brown Type covers immigrant issues in San Francisco.