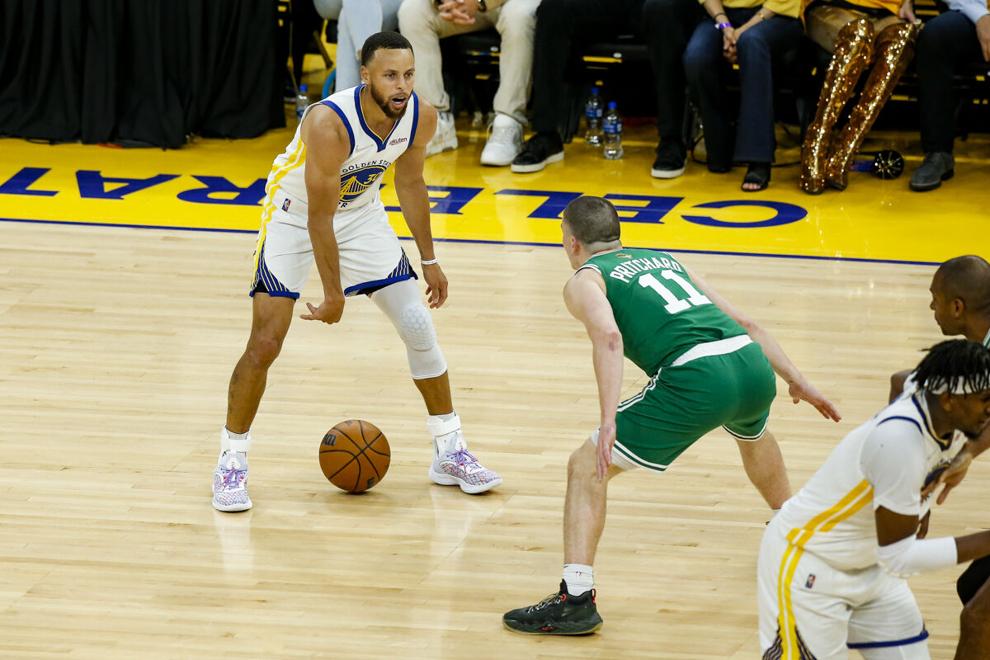 The Warriors face a dire situation against the Celtics in Game 2 of the NBA Finals Sunday night at Chase Center. No team has ever lost the first two at home and come back to win the title.
Must-win? Yep. We'll see how that pressure plays with Golden State, whose battle-tested players have appeared confident and prepared since their fourth-quarter collapse in Game 1 cost them a chance to go ahead in the series.
"I mean, if you're not down about it, if you're not in your feelings, that's a problem because then it doesn't matter. It has to -- you have to feel it," said Steph Curry, who started out hot Thursday night with 21 points in the first quarter. He finished with 34 on the night. "How much it lingers, that's the test. How do you bounce back? You go home after the game. You're probably thinking about every play that happened, when you could have done differently. A defensive rotation, shot would have went in, a decision you made, whatever it is, those things kind of circle in your head and you probably lose a little bit of sleep that first night. And then you come back the next day and realize you have an opportunity to protect your home court again on Sunday and just keep things moving. Get yourselves back into the series."
The Warriors may be in a tough spot, but they have statistical history in their corner. The team is now 9-1 all-time in playoff games held at Chase. Overall this postseason, they have a 12-5 record. Going back to 2015, when this dynasty won its first title, the Warriors hold a 22-8 record in games played after a loss. Also since 2015, Golden State is 18-5 in Game 2s played, including a 5-2 mark in home games. During that stretch, they have an 18-5 overall record in Game 2s, including a 4-1 mark in those played during the Finals.
So, they have every chance to even this thing up if history is any marker. But they'll have to tighten things up on defense, deny the Celtics open looks from three. And Golden State has to stop turning the ball over. That killed them the other night.
Here's how Curry breaks it down. 
"They are a great team. They have a lot of different weapons, a lot of threats. Guys had some amazing nights shooting the basketball. So you understand some of the mistakes we made, they took advantage of it. We could have made the same mistakes and they miss some shots and we're having a different conversation," said Curry. "But the way it played out, I think early in the game, there were some defensive breakdowns and some lack of physicality that gave some of their guys some confidence, and then that carried over to the rest of the game."
What about that late-game disaster, Steph? 
"In the fourth quarter, you could just feel the momentum shifting dramatically and the avalanche started," said Curry. "We have to come out with a sense of desperation in the first quarter and really cement ourselves in terms of what we are trying to do. Play with the same joy, the same aggressiveness that we always do, but have to sustain it over 48. It's crazy saying that. That's what it should be like in the Finals with two great teams going at it."
Editor's note: The Arena, a column from The Examiner's Al Saracevic, explores San Francisco's playing field, from politics and technology to sports and culture. Send your tips, quips and quotes to asaracevic@sfexaminer.com.