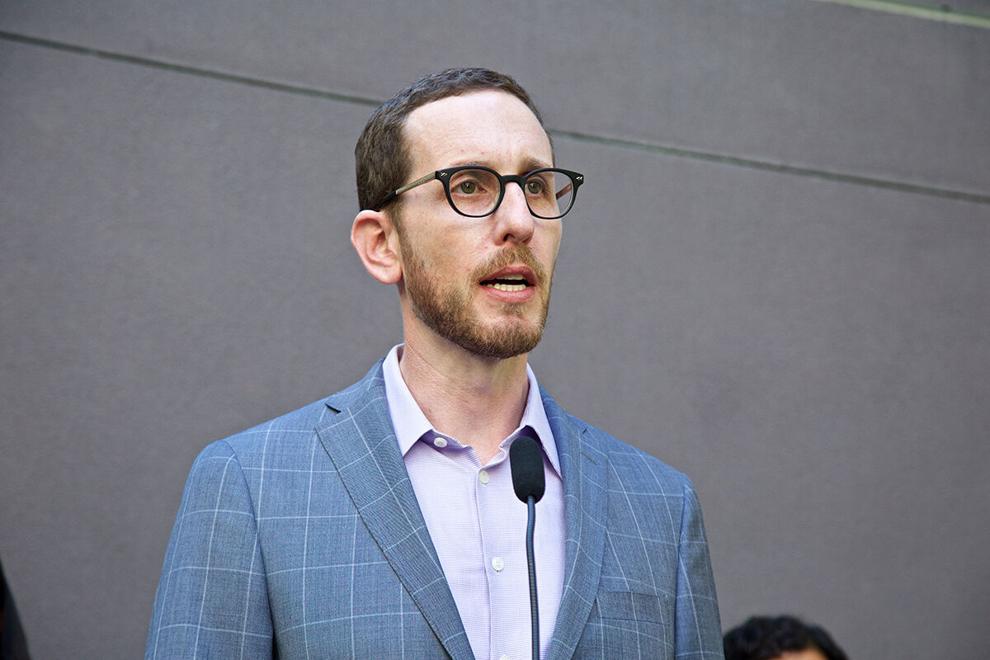 State Sen. Scott Wiener may have been less surprised than anyone to receive a vivid, virulent death threat.
Words, he said, have consequences.
Wiener's San Francisco home was searched and cleared by bomb sniffing dogs over the weekend in response to an email to Wiener's staff that made specific threats, including that the messenger "placed bombs in his office and his house," according to The San Francisco Chronicle.
To Wiener, who is gay, this is just the latest consequence of escalation rhetoric targeting LGBTQ people.
Wiener's office has received thousands of death threats, he said, and "we're used to it."
Still, the timing — and specificity — of this stood out,
June is Pride month, and Sunday was the six-year anniversary of the Pulse Nightclub shooting in Orlando, Fla., that left 49 people dead. Wiener, a Democrat, also noted that men believed to be Proud Boys invaded and sidetracked a Drag Queen Story Hour at an East Bay library over the weekend.
Transgender children and their families have increasingly been the target of attacks, Wiener argued.
He also pointed to recent developments like Florida's "Don't Say Gay" bill that prohibits educators from teaching Kindergarten through 3rd grade school children about gender identity or sexual orientation.
"It's been an escalating series of political attacks by politicians and right wing activists, and those words have consequences," Wiener said.
Those allegations include the persistent myth that LGBTQ people endorse and promote pedophilia. The threat that prompted a search of Wiener's home accused "the left" of "continuing to groom kids." 
"If you keep painting a picture that we're all pedophiles and trying to groom children....eventually people are going to act on that," Wiener said.
San Francisco Supervisor Rafael Mandelman, who is also gay, echoed those concerns in a Tweet on Monday.
"​​The disinformation (enabled by social media giants) fueling this rise in domestic terrorism is a toxic, corrosive force. We will not let it win," Mandelman wrote. "San Francisco has a long history of overcoming political violence, and we will rise above this hatred."
The Human Rights Campaign, an organization that fights discrimination against LGBTQ+ people, documented 57 transgender or gender nonconforming people killed in 2021, an increase from 44 in 2020.
The argues that violence is tied to stigma and marginalization.
"Some people question why we still need Pride – this is why. Dangerous anti-LGBTQ+ sentiment and rhetoric fuels physical harm against our community. We will not hide our pride and we will continue to stand with every member of our community to push back against anti-LGBTQ+ rhetoric," Tori Cooper, director of community engagement for the Human Rights Campaign's Transgender Justice Initiative.
Former President Donald Trump doesn't deserve blame for everything, Wiener argued, and he was only a "manifestation for hatred that already existed."
Still, he added, Trump "did help open Pandora's box and make it, among some in the right wing, acceptable to express racist homophobic, xenophobic points of view," Wiener said.