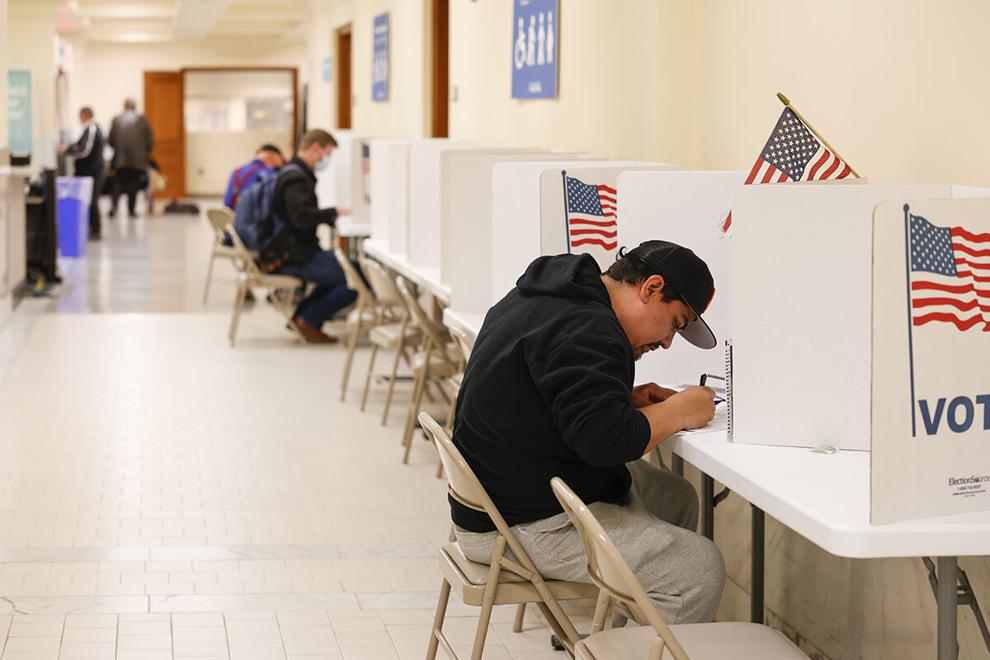 Bustling residents with ballots in hand headed to the polls this morning to perform their civic duty with one question in mind: "To recall or not to recall?"
Appearing on the ballot are propositions that cover almost a third of the alphabet. They involve everything from upgrades to the city's transportation infrastructure and victim and witness services to oversight of Recology and public health emergency leave. 
Although this election serves as the primary for offices such as state governor and both houses of Congress, voters' eyes and ears are tuned to a battle closer to home: the recall election of District Attorney Chesa Boudin.
"It (the recall) is a waste of time and money. Boudin can't do his job if he is campaigning to prevent his own recall all the time," said voter Kelly L., who had just dropped off his vote-by-mail ballot at the City Hall Voting Center. "It's clear that I voted no… but I do think the recall will succeed."
When first elected in 2019 by a narrow margin, Boudin rode the wave of progressive police reform and promised to protect crime survivors, reduce unnecessary incarceration and address the root causes of crime. 
But a recent Examiner poll revealed that Boudin has lost favor with the public, 56% of whom support the recall and 49% of whom believe that crime has increased in San Francisco in part because Boudin is not prosecuting enough crimes. All in all, it seems the tide of public opinion is no longer on the side of criminal justice reform.
Some San Francisco residents who voted at City Hall this morning, such as Kevin Wakeline, blame Boudin in part for the conditions they see in their neighborhoods. 
"I know it's not all his fault because of the pandemic, but it's because he refuses prosecution that crime has been further encouraged," Wakeline said. "There are so many car break-ins, house break-ins and stolen bicycles. No one can afford a brand new bicycle every other week but that truly happens to some of us, and it's terrible. He (Boudin) needs to take responsibility for that."
In line with Wakeline's sentiments, 66% of respondents to the Examiner poll feel less safe in San Francisco than they did 10 years ago and 64% blame, in part, property crimes such as burglary and auto-theft. 
This focus on punishing misdemeanor crimes, however, is something that voter Phillip Jacobson believes is distracting from bigger issues. 
"The reason why they're upset with Chesa is insane. He got elected and he's doing the things he was elected to do, so it's just a bunch of conservatives being upset that they lost," Jacobson said after voting at the Jefferson Elementary School Auditorium. "There's all these people who are upset about shoplifting right now, but nobody seems to be upset about the mismanagement of funds to actually help people who are unhoused."
Others are fed up with the recall altogether, calling it a "waste of time and money."
"Even if I 100% wholeheartedly disagreed and did not vote for him (Boudin), I wouldn't vote to recall him because he's doing exactly what he ran on," said voter Corey A. after dropping off his vote-by-mail ballot at City Hall. "You have a chance to vote them out next election. That's what elections are for."