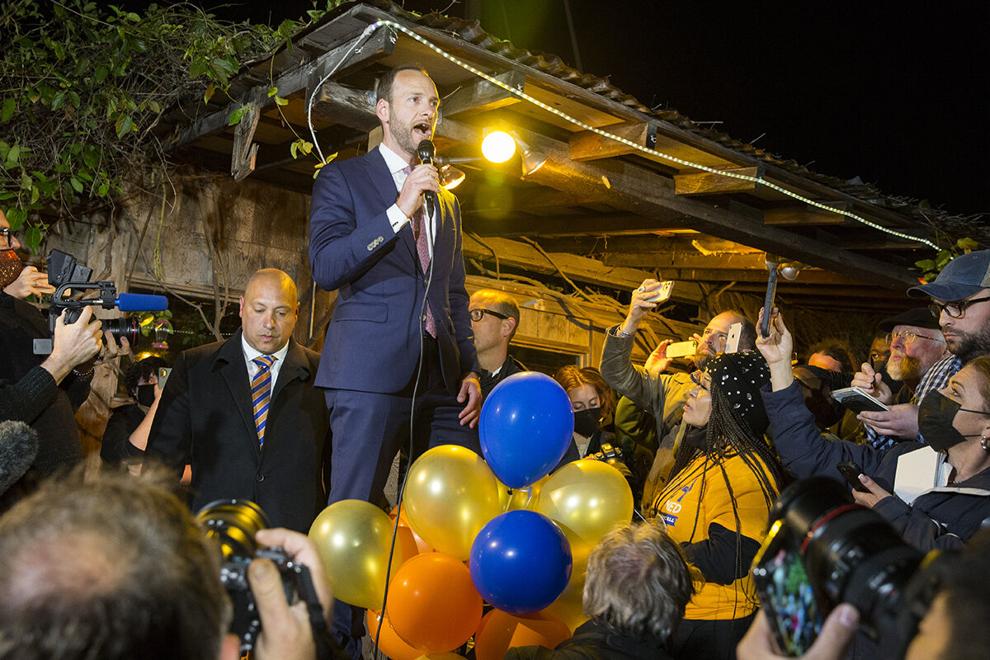 Voters recalled District Attorney Chesa Boudin on Tuesday, ending a brief and tumultuous experiment with embedding San Francisco's staunch progressive values in The City's top law enforcement position.
Initial results showed 60% of ballots cast in favor of recalling Boudin, with 40% opposed. 
The effort to recall Boudin catalyzed voter frustration over property crime and what proponents alleged was leniency in the way serious crimes are prosecuted.
"This is not a message to the rest of the country, but to take care of our community ... it's really making sure you have balance around the idea of progressive reform and safety. They are one in the same, and we got off track," recall organizer Andrea Shorter said.
Boudin's defenders framed the recall as an effort backed by Republicans that misled voters about the realities of crime rates in San Francisco.
Addressing supporters on Tuesday, Boudin provided his theory for the crushing defeat at the polls.
"The right wing billionaires outspent us three to one. They exploited an environment in which people are appropriately upset and they created an electoral dynamic where we were literally shadowboxing," Boudin said. "Voters were not asked to choose between criminal justice reform and something else. They were given the opportunity to voice their frustration and their outrage and they took that opportunity."
The recall movement rode a wave of broader discontent among city voters.
Although Boudin became the face of San Franciscans' anger, public polling has shown voters disapprove of the jobs done by the Board of Supervisors, Mayor London Breed and the Police Department. Less than four months ago, voters recalled three school board members. 
It might take another election to discern whether voters rejected Boudin's guiding principles or Boudin himself, who was elected in 2019 with less of a mandate than a modest margin in another low-turnout contest. Boudin defeated establishment-favorite Suzy Loftus with 50.8% of the vote in the final round of ranked-choice voting.
Though Tuesday's election saw no shortage of think pieces written by out-of-town media outlets in recent days, it's unclear what lessons to take from a low-turnout election.
Though Boudin's approval rating proved abysmal in a recent poll commissioned by The Examiner, his broader philosophies — including sending low-level offenders to diversion programs instead of jail — still scored highly among San Franciscans.
Though never hesitant to delve into the weeds of crime data, charging rates and office bureaucracy, Boudin's primary defense was quite simple: He was doing exactly what voters elected him to do.
His supporters didn't understand how so many problems could be attributed to a single elected leader.
"It's just a bunch of conservatives being upset that they lost," Phillip Jacobson, who voted in person at Jefferson Elementary School, told The Examiner on Tuesday. "Like there's all these people who are upset about shoplifting right now, but nobody seems to be upset about the mismanagement of funds to actually help people who are unhoused."
In an effort to upend and rebuild the criminal justice system, Boudin increasingly relied on diversion programs to resolve criminal cases instead of lengthy jail sentences. The son of left-wing radical parents who served long jail sentences for their role in a botched fatal robbery, Boudin spoke often about the negative consequences of incarceration.
With the exception of homicides, violent crime has remained near historic lows. Property crime has been mixed under his tenure — larcenies and robberies are down since 2018 while motor vehicle thefts and burglaries are up — but Boudin has abdicated responsibility for that fact, arguing that much of what has happened in the last two years is a result not of his office's work but of the pandemic.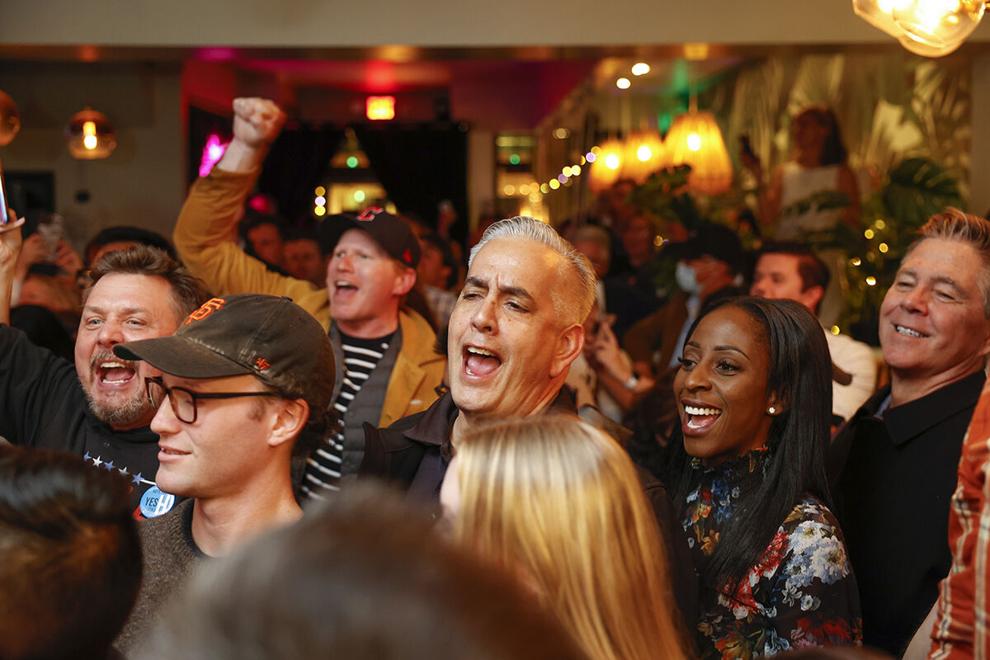 Boudin's opponents, who coalesced around his recall shortly after his election, argued his policies have made San Francisco less safe, his office is rife with turnover and that the interests of crime victims had been pushed aside in the name of his cause.
Rather than jump to cite crime data, proponents of the recall leaned heavily on individual stories.
There was 6-year-old Jace Young, whose 17-year-old killer was convicted of murder in juvenile court. Critics of Boudin, including Jace's father, wanted the juvenile tried as an adult to secure a longer jail sentence, but Boudin refused.
There was 84-year-old Vicha Ratanapkadee, who was pushed to his death by a man Boudin later described as having a "temper tantrum," enraging the DA's critics.
More broadly, recall proponents tapped into frustrations felt by San Franciscans tired of smash-and-grab robberies and a sense of lawlessness in The City.
"The condition of the streets are getting intolerable. I know it's not all his fault because of the pandemic, but it's because he refuses prosecution that crime has been further encouraged," Kevin Wakelin, who lives near City Hall, told The Examiner. "There are so many car break-ins, house break-ins and stolen bicycles. No one can afford a brand new bicycle every other week but that truly happens to some of us, and it's terrible. He (Boudin) needs to take responsibility for that."
Recall supporters packed a Marina bar to celebrate their victory.
Before results were posted, there was a cautious optimism in the air, or that's how it was described by volunteers Nick Berg and Mark Dietrich.
Berg, a 20-year resident of San Francisco, shared that despite a lifelong pride for the Bay Area, he's sick of the conditions of the streets.
"Chesa's policies are not working," he said. "Gathering signatures was not too difficult. There was a lot of interest."
Dietrich agreed about the popularity of the petition sheets he carried in recent weeks.
"If the interactions I've had with my neighbors and friends, with the people that I've spoken with as I've gone out and offered visibility, are any indication, that's as good as any poll I have," he offered.
David Cuadrol, a fifth-generation San Franciscan, held onto his Irish roots and voted for the cops.
"It's not just for the cops, it's for all blue collar workers (like) construction workers, too, the people who have been bearing the brunt of Boudin's policies," he said. "But it was mostly for the cops. Look, in 2020, everyone hated them and now everyone wants them. Chesa said that most of the cops aren't from The City, don't live in The City. It's because they can't afford to."
At Boudin's campaign party at The Ramp in Dogpatch, a serene night turned cold and glum. Faces gradually grew long as news filtered through the crowd. By 9:05 p.m., somebody had lit a joint on the outdoor patio — but still no official word from the campaign.
Boudin's recall leaves a vacancy that will be up to the mayor to fill.
Crucial to her decision is the fate of Proposition C, which failed. Prop. C would have, among other reforms to the recall process, prohibited a person appointed to a vacancy created by a recall from seeking election to the same post in the upcoming election.
Put more clearly, Prop. C would have prevented whomever Breed appoints from seeking election to a full term in the following election. Had Prop. C passed, it would have effectively limited the potential pool of candidates to those who have no interest in seeking the job long-term.
Supervisor Catherine Stefani, an ally of Breed's and former deputy district attorney in Contra Costa County, has been floated as a potential candidate to replace Boudin.
Brooke Jenkins, a former prosecutor who quit under Boudin's tenure, has been a leading face of the recall movement. She, too, could be under consideration for the post.
Breed will be responsible for making the appointment after the election results are certified.
Examiner reporters Melissa Hartman, Benjamin Schneider, Katherine Li, Kara McAndrew and Veronica Roseborough contributed to this story.