Thousands of revelers celebrating the annual 4/20 marijuana-themed holiday at Golden Gate Park enjoyed sunshine and crowds Wednesday.
Vendors selling food, beer, edibles and pipes, among other items, set up shop at Hippie Hill for the festivities that have traditionally drawn about 15,000 attendees from San Francisco and around the Bay Area.
Though the event isn't officially sanctioned by The City, the influx of visitors has required San Francisco police, fire and transportation agencies to step up efforts to keep the streets clean and safe.
The event costs The City anywhere from $80,000 to $100,000 per year to pay for the additional help from city agencies.
Past 4/20 events have backed up residential streets and led to fights between the area's merchants and attendees. Public urination and damage to city and private property were also reported in previous years.
People crowd onto a 7-Noriega bus near Market and 5th streets during a 4/20 celebration at Golden Gate Park's Hippie Hill in San Francisco, Calif. Wednesday, April 20, 2016. (Jessica Christian/S.F. Examiner)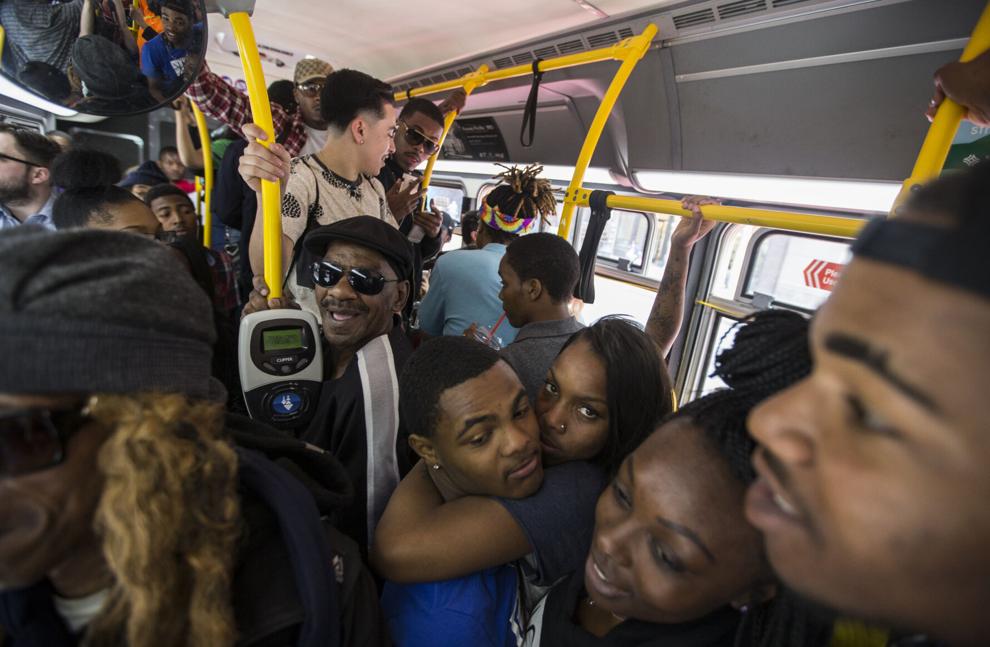 Image 1 of 31
People crowd onto a 7-Noriega bus near Market and 5th streets during a 4/20 celebration at Golden Gate Park's Hippie Hill in San Francisco, Calif. Wednesday, April 20, 2016. (Jessica Christian/S.F. Examiner)