Jeffrey Tumlin will head San Francisco's transportation agency, Mayor London Breed announced Wednesday.
Breed's move to bring new leadership to the troubled San Francisco Municipal Transportation Agency caps off her year-long effort to reform its workplace culture, stem its operator shortage, and fix its rampant mechanical woes.
Those problems led to Breed asking the previous SFMTA Director of Transportation, Ed Reiskin, to resign.
Muni's year of tumult has culminated in this appointment by the SFMTA Board of Directors, which officially appoints the role of SFMTA Director of Transportation.
Tumlin's appointment will cap off Breed's effort to reform the agency.
He will also become SFMTA's first out LGBT director, city officials said.
Speaking Wednesday morning, Tumlin said he became enamored with transportation after learning "we in transportation have a bigger impact on public health outcomes than the medical industry does, we have a bigger impact on economic development than economic development departments do, and importantly we are arguably the biggest driver of opportunity
"We decide how many jobs people can get to in a reasonable commute time," he said. "We are fundamental drivers of opportunity or destroyers of opportunity."
Tumlin said his job is to "listen" first, to canvass SFMTA staff to decide how to tackle San Francisco's transit problems.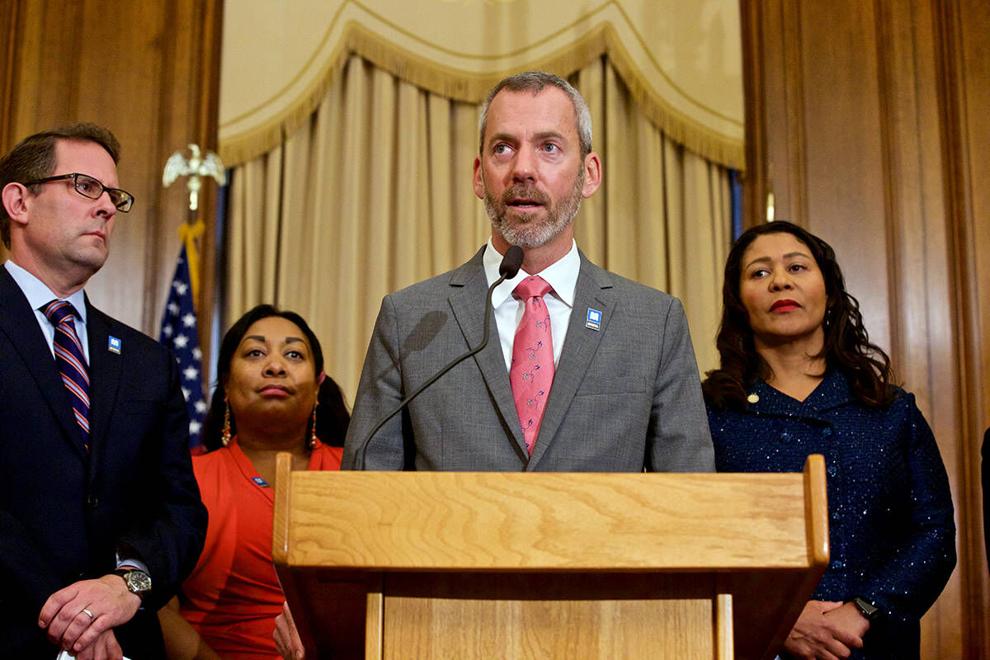 Even before his appointment was announced, rumors of Tumlin's appointment energized local transit officials, who highly regard his 25 years of transit experience. Most recently he served as principal and director of strategy at a top-tier transportation planning and engineering firm, NelsonNygaard Consulting Associates, advising cities across the world. He also played a key role introducing data-driven approaches to the Oakland Department of Transportation and was well regarded for streamlining the bureaucracy's system that long led to delays.
Tumlin has a bachelor's degree in urban studies from Stanford University and lives with his husband of 25 years in Noe Valley.
"If I seem excited, it's because I am," SFMTA Board of Directors Chair Malcolm Heinicke told reporters Wednesday. "We're in the process of hiring a star."
Tumlin is set to begin in December, pending approval by Heinicke and the SFMTA Board of Directors in coming weeks.
Priorities
Tumlin told reporters Wednesday that transparency with journalists and San Franciscans is essential to rebuilding the agency's reputation.
"We have a responsibility to let you and the public know as soon as things start running awry. We have some trust to rebuild," he said.
However when the Examiner asked Tumlin how he would help neighborhoods affected by ongoing transit construction, such as Chinatown and Van Ness Avenue, he did not give a direct answer.
"There are very good reasons why (transit agencies) should cultivate small business success," Tumlin said regarding both neighborhoods, "there are lots of different things we could do on Van Ness but I don't know what the right answer is yet."
Mere hours later, Breed and Supervisor Aaron Peskin announced renewed funding for Chinatown, including $5,000 and $10,000 direct funds for business investments.
Chinatown advocates hope Tumlin will rebuild trust with Chinese communities citywide. Queena Chen, co-chair of the Chinatown Transportation Research and Improvement Project, said mitigation funds are needed to help businesses survive.
"It's sad to see businesses there for twenty, thirty, forty years close down because of a subway project," she said. "We feel the input from the community with the expertise of the SFMTA, those combined can bridge solutions."
Chen is far from the only one worried about the future of SFMTA and Muni.
Litany of problems
Wednesday morning, Breed echoed the many challenges SFMTA has faced over the last year.
"The fact is, we need to do better," Breed said. "This requires a strong vision and strong leadership."
Breed also outlined a significant need for change in SFMTA in April after a Muni train pulled down overhead wires in a downtown tunnel, crippling Muni service for more than 100,000 riders throughout the day.
But that moment only capped off a litany of issues between 2018 and 2019: The agency's malfunctioning new train doors trapped a woman's hand and dragged her to the tracks, severely injuring her; a culture of sexual harassment was encouraged by a faulty human resources department that did not follow-through on complaints; and an ongoing operator shortage led to systemwide delays, which were first revealed in June of 2018. A construction worker was also killed during Twin Peaks tunnel repairs, leading to the revelation that Muni had not checked the contractor's safety record during the bid process.
This is @LondonBreed's letter to the @sfmta_muni Board of Directors calling for leadership change at Muni/SFMTA

Also attached, @EdReiskin's email to all staff announcing he will step down in August pic.twitter.com/JL9SowSUd3

— Joe Fitz Rodriguez (@FitzTheReporter) April 29, 2019
All of those painful Muni moments, exposed by investigative reporting by the San Francisco Examiner in 2018 and 2019, were specifically cited by Breed in her April 2019 letter asking for Reiskin's resignation. Reiskin's resignation was effective in August.
Many close to SFMTA and Muni operators told the Examiner they think Tumlin is the right person to help the agency move past its rocky year.
Tilly Chang, executive director of the San Francisco County Transportation Authority, said "I've been a colleague and fan of Jeff's for many years and seen how he helps communities make the shift to sustainable transportation. Jeff has the vision and experience to lead the SFMTA at this critical juncture."
Tom Radulovich, a former BART board president and decades-long San Francisco safe streets advocate, lauded Tumlin for building up Oakland's Department of Transportation "from scratch," while also incorporating a much-needed equity plan there.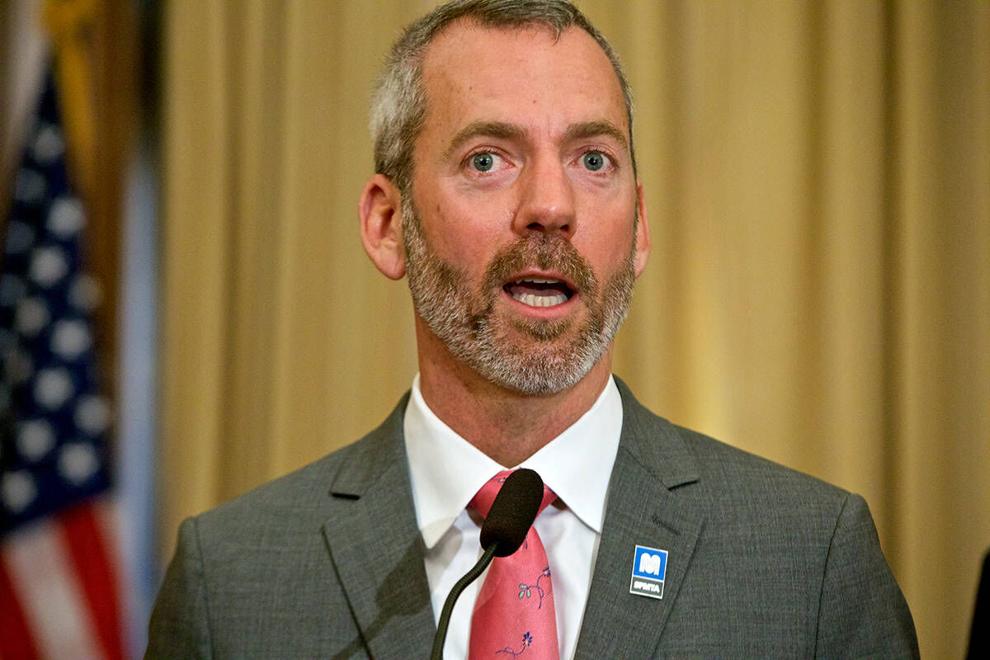 "A lot of our transportation infrastructure displaced communities of color" when it was built, Radulovich said, and also harmed people's health by pushing them to live away from that very same transit, an issue he said Tumlin understands and wishes to correct.
In fact, Tumlin spoke to that very idea Wednesday.
"We have a responsibility to correct for the past," Tumlin said. "We used transportation to strip away opportunity from specific classes of people, and that's wrong."
And, he said "we can quantify it."
When you quantify the wrongs of the past, he said, you can correct them by shifting spending towards with equity in mind. "Equality is the enemy of equity" he said, because it propagates privileges that already exist.
He said he intends to spend SFMTA's budget in a manner that is not equal — but instead is equitable — for all.